About The GATE Radio
The GATE exists to broadcast an invitation to people of all nations, to enter the Narrow Gate and reach for God. The GATE serves a broad international audience in providing worship music, prayer, praise and encouragement, twenty-four hours a day. We are heard in over 45 nations throughout the world. We at The GATE believe that online Christian broadcasts can be key in communicating the Gospel of Jesus Christ to the unreached, as well as training and mobilizing the next generation of believers. The Gate Radio is a 501c3 Non Profit Organization.
About The GATE Radio Staff

So, balloons, fireworks and flowers to all the staff who assist at The GATE Radio. We are blessed with a dedicated team of men and women who bring a variety of skills and Holy Spirit giftings to assist in media productions, broadcast operations, prayer at all times, daily operations and everything in between.
About George Flores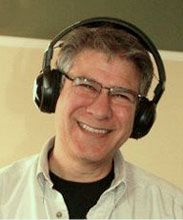 George Flores is a Christian Radio broadcasting veteran, having worked at WFMU, 970 DJ, WMCA and Star 99.1 for the past 40 years. When invited to establish a 24/7 internet streaming station at the International House of Prayer Eastern Gate, George saw an opportunity to be able to interface with a listening audience that extended beyond the constraints of regular airwave radio broadcasting. His desire is to be a messenger to the body of Christ throughout the world, letting people know that God cares about them and wants to talk with them.